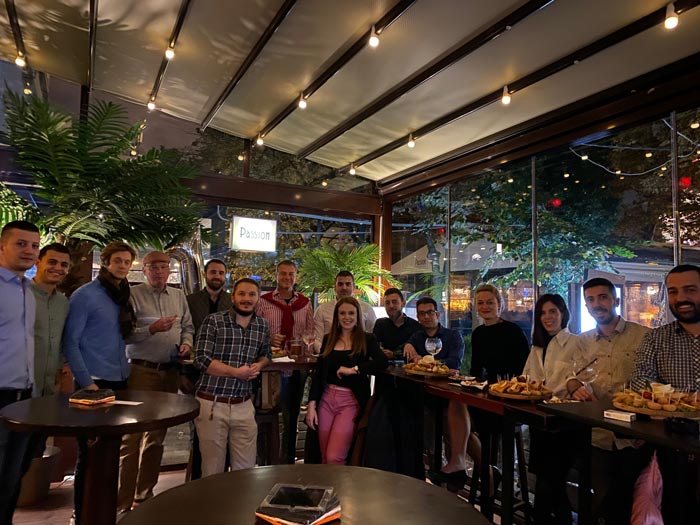 THE COMPANY
A team of IT specialists and consultants, each one master degree in informatics, automatics or IT science, offers you their know-how to solve your most specific needs.
We listen to your concerns, to your wishes and we respond to your demands, in order to establish a partnership which assures you an IT management perfectly adapted to your needs and to the evolution of your company.
Our Services
Analytic and advisory services, to define the needs for your company.
Integration of modules, BackOffice, MobilOffice, FrontOffice and WebShop.
Training in each module.
Technical support.
Tracking and customized development.
Why Choose Us?
A fully integrated and scalable solution to each kind of business.
An environment multi-language, multi-site, multi-currency, multi-VAT.
The documentary follow-up is exclusive to VG for the management of the flow of information.
A continuous adaptation to the evolution of your developments.
Mobile Internet / intranet integrated applications.
Electronic archiving.
Send us a message
---
A question ? A project ? Do not hesitate to contact us.

---
Address
Route de Prévérenges
4 1026 Denges (CH)

---
Work time
Monday to Friday from 09 am - 5 pm
Trump's patriotism on steroids will put America last – The Washington Post top anabolic steroids pharmas on one page with action plan to solve covid-19 together